A Spotlight On: Real Oviedo S.A.D
Division: Second Division B2
Tier: 3
Status: Semi Professional
Balance: Okay
Budget: £17,000
Training Facil.:
Youth Facil.:
Youth Academy:
Stadium Capacity: 30,000
Avg. Occupation: 25.0%
Max. Occupation: 90.7%
Introduction
Real Oviedo are a team that some of the newer generation of FM players and football fans may not have heard of. Once a consistent La Liga team that pushed Europe on more than one occasion, 'Los Carbayones' have had a rather spectacular fall from grace.
The Asturians currently play their football in Segunda División B, the third tier of Spanish football. The division consists of 80 teams, split into four 'groups'. It is littered with La Liga's 'B' sides and several professional teams, dreaming of climbing the divisions. Only 4 out of the 80 teams in this division get promoted each season, so the casual FM player could be forgiven for skipping this division out altogether and choosing the manage a team more ready made for success, like Real Betis or Las Palmas.
While that's all well and good, many people are missing out on the fantastic challenge that managing Real Oviedo brings you.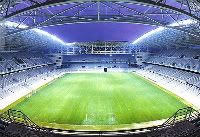 You see, they're not your standard, ordinary Segunda División B club. They're much more than that. They have a history that they can be proud of and by writing this article, hopefully I can give you an idea as to why they're one of the most interesting teams you can manage on the game.
The Club's History
Real Oviedo was founded way back in 1926 after a merge with the now defunct 'Stadium Ovetense'. Wearing the famous blue and white colours, it took the side seven years to reach La Liga and really make their mark on Spanish football. Coached by Englishman, Fred Pentland, the club revolutionised the way Spanish teams played football. Employing four forwards, all of which became Spain internationals, the team played quick, one touch football and were notably fitter than the majority of their opponents. Forward, Isidro Langara, went on the win the 'Pichichi' as Oviedo broke every goalscoring record that had ever existed. They put the ball in the back of the net a massive 174 times in just 62 league games. For those of us that struggle with maths, that's an average of just fewer than three goals a game.
However, as has often happened in the history of football, politics quickly got in the way as the Spanish Civil War broke out. The club's star players all moved on and by the time the war had finished, Oviedo found themselves in the second division. For the next 40-50 years, the club enjoyed a modest time in football, constantly yo-yoing between the top and second divisions. Think of West Brom over the last ten years.
There were successes for 'Los Azules' with a 3rd place finish and UEFA Cup qualification coming in 1963 (they happened to finish on the same amount of points as Real Madrid this year) and also a Spanish League Cup win in 1985. 1988 would see the beginning of a truly fantastic spell of 13 seasons in the top flight, the highlight being a memorable 6th place finish 1991 and once again UEFA Cup football. For a club of its stature, that achievement ranks up there with the very best. Going back to the West Brom analogy from before, imagine them finishing 6th in the Premier League this season, and qualifying for Europe. Real Oviedo doing that in 1991 was akin to that.
Recent Years
For a team with such a colourful history within Spanish football, what has happened over the last ten years has been nothing short of tragic. After relegation from La Liga in 2001, the club began to have severe economic troubles.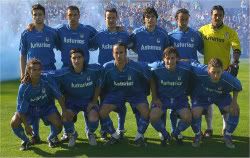 Having not long reopened the 30,000 seater, 'Nuevo Carlos Tartiere' and with many star players still on the books, the club's financial situation became extremely severe. Relegation from Liga Adelante in 2003 left the team in all kinds of trouble. The players weren't being paid, the city's government shamefully refused to give out the much needed help that the club needed and 'Los Carbayones' were forced to drop even further, into the fourth tier of Spanish football.
At this point, Real Oviedo came a whisker away from going out of business altogether. The club and the fans had hit rock bottom. But they weren't about to give up. Whilst there wasn't to be any Roman Abramovich style miracle investors come in, the club did manage to regroup and begin to get the finances in order. 7 years of rebuilding followed, now leaving the side in a position from which they can really spring off. They're out of the fourth tier and don't look like returning any time soon. For the first time in years, the club is stable again. Realistically, Real Oviedo can now begin the process of climbing the divisions and getting back into La Liga.
How does this all relate to FM?
Firstly, as I've detailed above, the club has a history. A rich and interesting history. Footballing legends such as Robert Prosinecki, Stan Collymore, Abel Xavier and Marius Lăcătuş have all had illustrious careers for the club.
Oviedo's youth system has also produced players that have gone on to play a lot higher. Ever heard of Juan Mata? Guess where he first played his football. This is not a club that deserves to be playing in the third tier of Spanish football, I'm sure you'll all agree.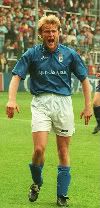 A lot of the more seasoned FM players I've spoken to, are always going on about the 'interesting' teams to manage in the game. The average FM player will spend a lot of time managing Man City, buying Lionel Messi and romping to the league title, gaining 100 points in the process. But if you want something more than that, I cannot recommend Oviedo more. The club has a real base to build on. 'Nuevo Carlos Tartiere' seats 30,000 people and is actually one of the best stadia in the country. The finances are now all in order and the current playing staff all have potential to play higher. Midfield players like Aitor Sanz and Pelayo should never be playing in the third tier of Spanish football.
Striker, Manu Busto, has scored goals since he was a young boy and with the defensive partnership of Cesar Negredo and club captain Jorge Rodriguez you won't be conceding many goals.
As difficult as it is to get out of the third tier in Spain, it is manageable. I know, I did it in the first season on my personal save with Los Azules. From there, you're only one promotion away from La Liga. Realistically, it is possible to get Real Oviedo into La Liga in five seasons. If you fancy yourself as a skilled manager who's looking for something more from the game, I implore you to consider managing this team from Asturias. You won't regret it, I promise you.
Discussion
For more information, to debate, ask questions or praise this article please click here.
Information
Added: 10-01-2012
Views: 11554